My daughter will be turning one next week! Aside from all the mixed emotions I'm feeling, I'm excited to capture the last evidence of her baby rolls before she grows up anymore. The talented Niki Barnes, owner of Mountainside Photography, offers a "Grow With Me" package that includes newborn, 6 month, and 1 year pictures. We're coming up on her first birthday pictures and I've been stumped on what outfits will be best for her last baby pictures. Niki suggest rompers. They're adorable and are all baby-roll approved; Can't hide those precious leg, arm and wrist rolls. We'll also be taking her second mermaid pictures! A little background: I love the beach and grew up watching and acting out The Little Mermaid. My love of mermaids and all things beachy have been the theme for my baby shower, her nursery decor, and her newborn pictures. This photo was also taken by Mountainside Photography, the outfit was ordered from etsy.com.
Once I chose a few romper outfits for her photo shoot I turned my focus on the mermaid outfit. I scoured the Internet trying to find an age appropriate mermaid outfit for her first birthday pictures. Finally, 5 days before her scheduled sitting, I find "the one" on etsy! It's perfect! I contact the selling and to my dismay there is no way They can get it to me in time. I quickly decide I'm going to make it! What's the worst that could happen? A good post for a "Pinterest fail"?
So I head to hobby lobby with a print out of the mermaid outfit I'm attempting to recreate and pick up my supplies.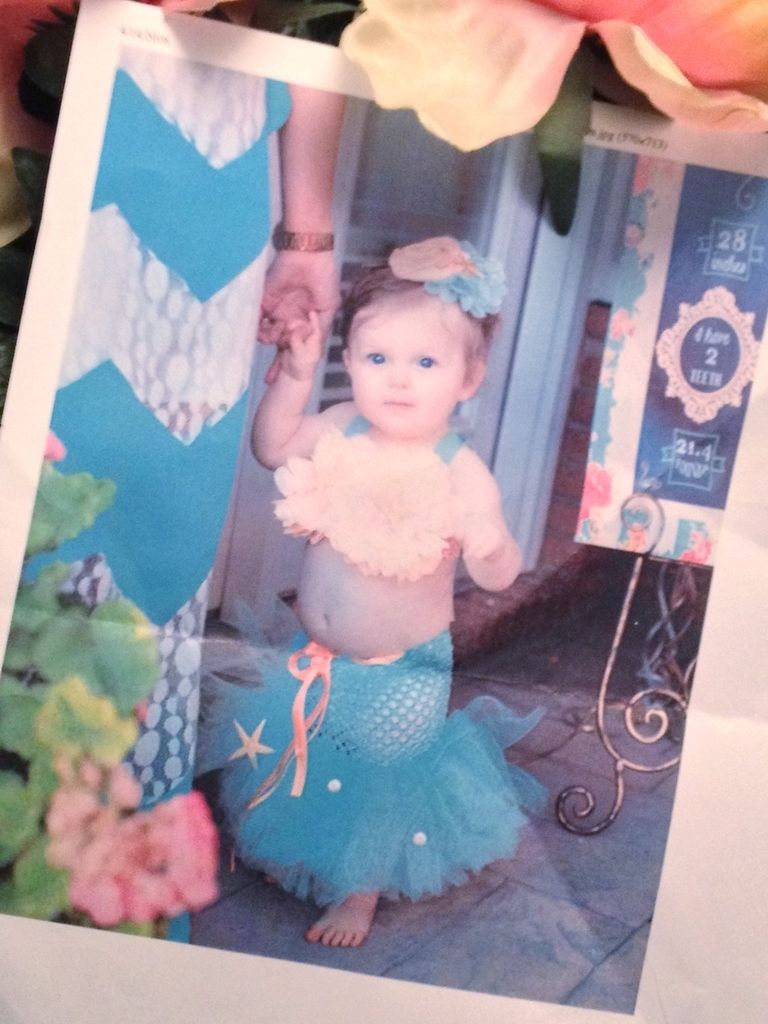 I picked up 2 rolls of tulle, some starfish, flowers, ribbon, glue, a flower clip and stretchy bandeau for my DIY mermaid outfit. The only two colors available in-store for the stretchy bandeau were white and pink. I'm sure other colors are available online but due to the short timeframe I had to work with, I opted for the white one and some fabric dye.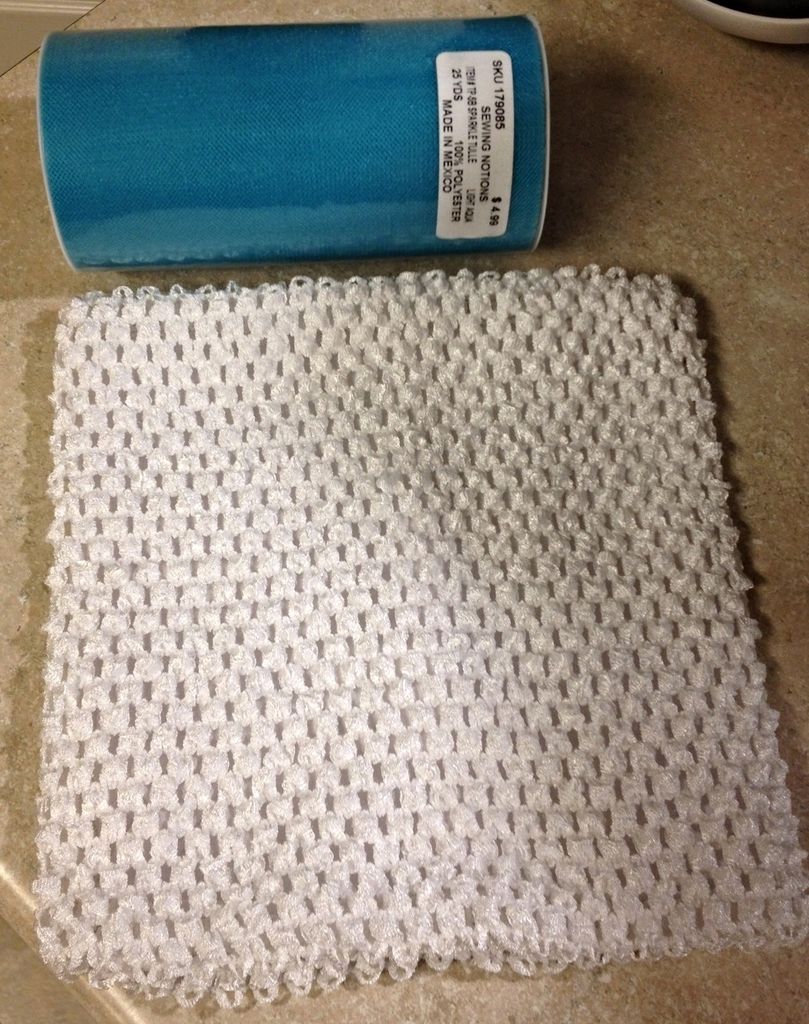 A few Notes on fabric dye: This is the first time I've attempted to dye anything. Apparently, not all dyes are created equal. There are specialty dyes for synthetic fabrics. The stretchy bandeau is polyester and rubber so I had to go with a synthetic dye. There were a limited choice of colors in the synthetic dyes, so I had to go with a blue a few shades off from the tulle I had purchased. Fabric dye is Messy! The packet the dye comes in is dissolvable, I learned this AFTER I had already taken scissors to it and a fine cloud of dye filled my kitchen. After that fiasco, the rest of the dye project came together beautifully!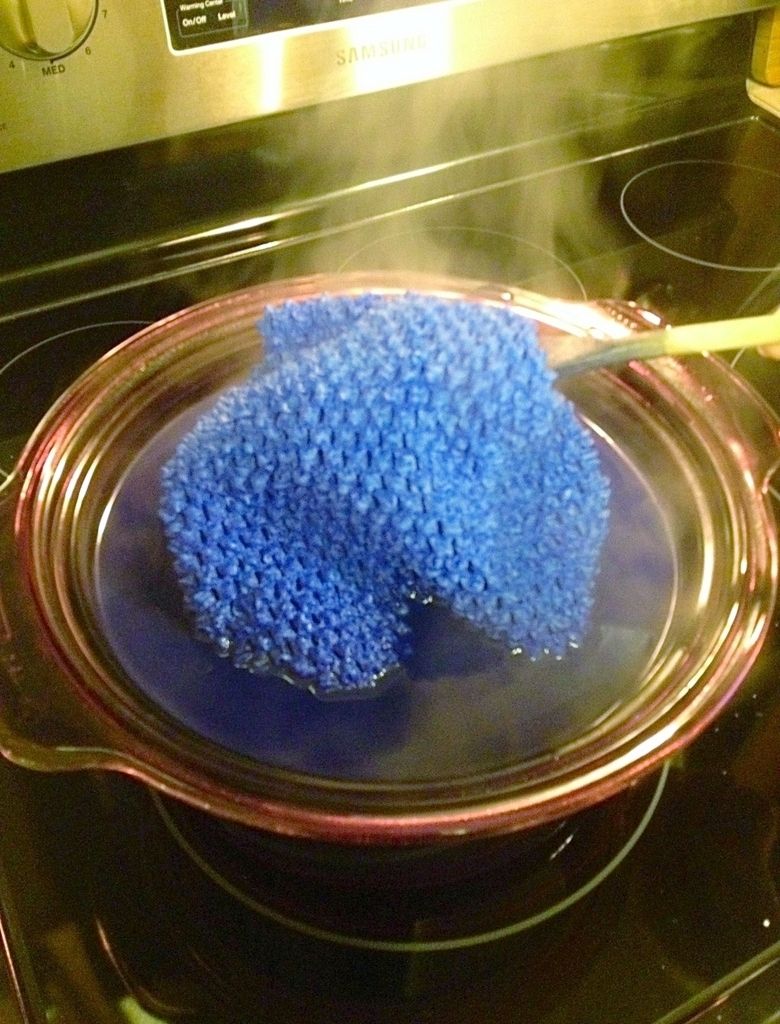 I pulled two similar sized flowers off the peony bush and trimmed the centers out so the starfish could adhere to a smooth surface.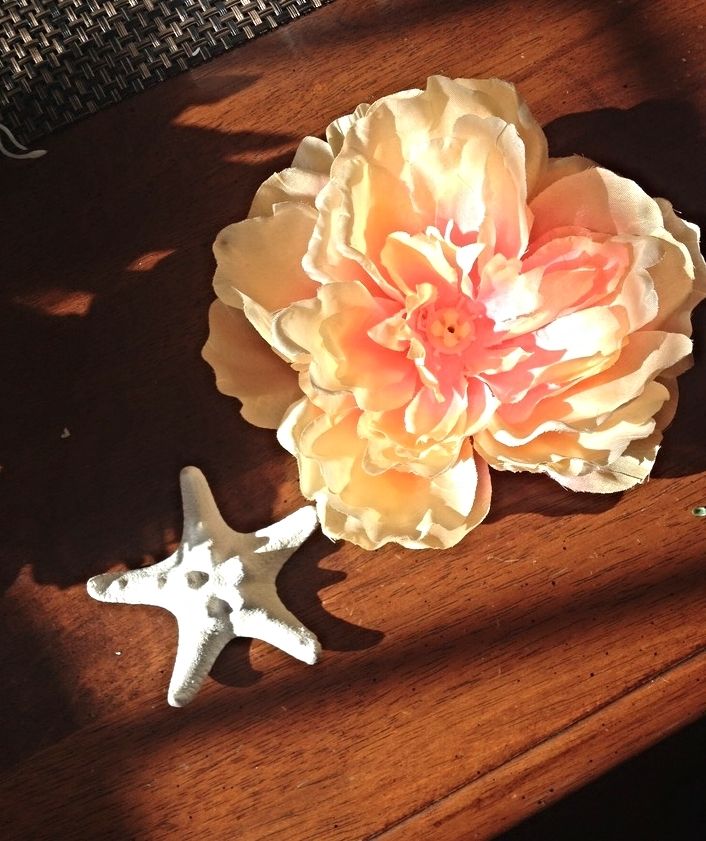 Once the glue dried, I attached tulle straps to the back to tie around here back and neck like a bikini top. This completed her mermaid top.
After the dyed bandeau dried, I looped and knotted two rows of tulle along the bottom of the bandeau for the fins of here mermaid outfit.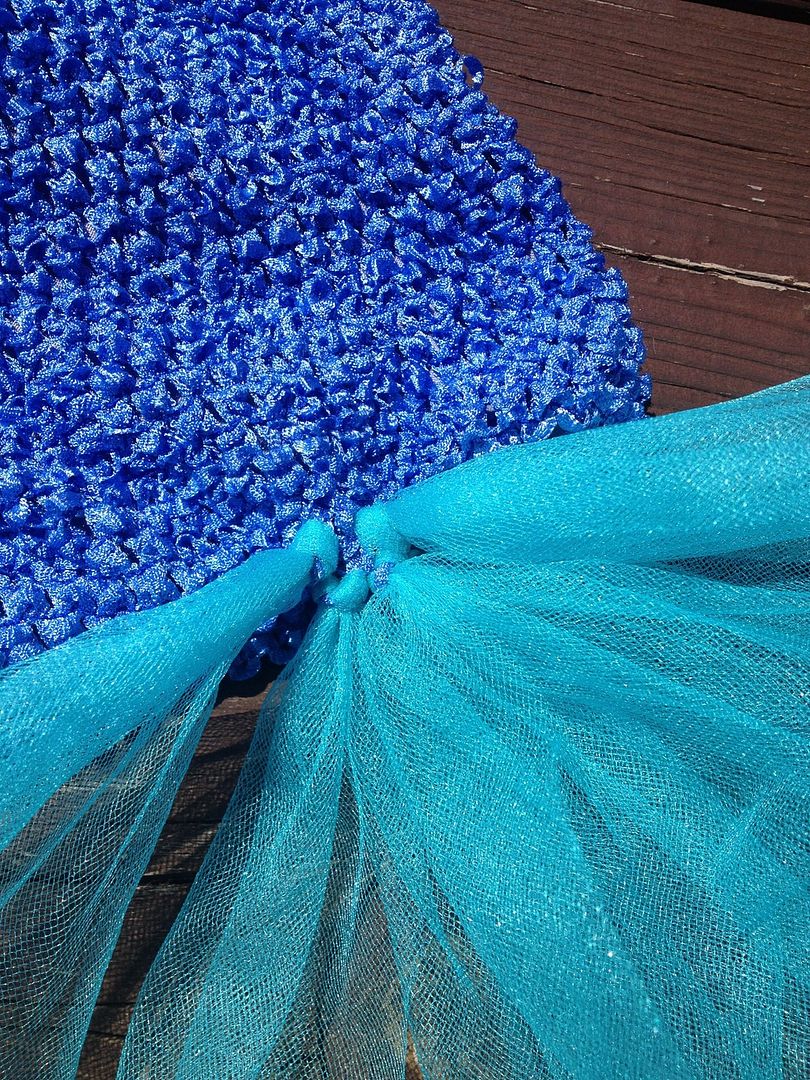 I then added a ribbon looped through the top part of the bandeau as a belt. Here's the completed DIY mermaid outfit. Can't wait to see how her pictures turn out!