I recently noticed an article outlining Martha Stewart's morning routine. I decided I would find out how early she has to wake to get sublime but nutritious breakfasts onto found-item object d'art table settings in order to eat and prepare for a precious luncheon served on little tiny teeter totters or something, and still have time for a massage and brilliantly charming, hand-written correspondence in perfect penmanship between prepping and serving meals. Martha claims to do something like this:
quickly read the NY times upon waking
makes her bed and considers it a luxury
takes care of all of her various pets - the article had a photo of martha beautifully dressed, holding a chicken who appeared to be drinking from limoge china
packs her clothes for the day as she never knows what she might need
goes to the gym around 6:30 am, lately for yoga
showers and then eats breakfast on the go, usually fruit or a yogurt.
Let us compare my routine during the school year because maybe I can become the next Martha with just a few tweaks, right?
12:30 pm. Finally get to sleep having located the missing mate of Eve's critical footwear for tomorrow (in the freezer, just move along) and laundered just enough clothes such that we all have clean underwear and might not possibly be wearing the same shirt tomorrow as we wore yesterday. I really ought to take daily selfies if only to prevent repeat-shirt syndrome.
5:00 am. Experience eternal battle of the body wherein I want to remain asleep and yet have probably had to pee since 7 pm yesterday.
step on cat
5:03 am. Graze social media in bed until I realize, again, it is still not Saturday.
5:20 am. Consider whether it's too early to call or text my friend Carin and begin the comic narrative of my day.
5:22 am. Unlock cat from bathroom.
5:30 am. Start making wholesome breakfast but get distracted by giant pile of laundry. Attempt to recall whether it is clean or dirty. Resort to random acts of smelling. Give thanks to the great creator that laundry presents as clean. Put on first two articles of clothing that appear to be mine.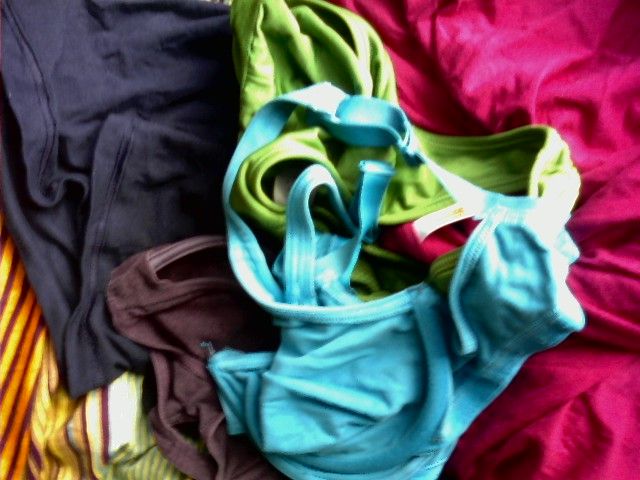 width="300"/>
6:00 am. Make waffles. Smear batter on whatever it is I put on. Write "paper towels" on white board grocery list. Notice it still says "Stamps for Christmas cards".
6:30 am. Consider workout. Head to private space with ipad to do workout. Instead watch 2 episodes of anything with Idris Elba in it.
7:00 am. Start another load of laundry.
7:15 am. Start shower. Have no hot water due to laundry. Shouting in horror due to having nearly water-boarded self counts as wake-up alarm for Eve.
7:20 am. Provide waffles, fruit, milk for breakfast. Forget to eat anything myself.
8:35 am. No one knows what happened to the last hour but 8:35 just smacked me in the head. Now must get the kids to school.
8:40 am. Tell children to hurry.
8:43 am. Drop children at school. Realize I have driven to school drop off in Peter Pan costume that Eve insisted I wear the other day and I forgot was in the laundry.
9:00 am. Change out of Peter's jagged-edge pants, throw tights on instead. Put hair in ponytail and head to work wondering what we'll have for dinner.
Not that different right? I read something. Interacted with a pet. Costume changes. Came in contact with food and went off to my day. I'm close, right? Close.
photo by Katharine Shields on flickr.com licensed under cc by 2.0